"Ever since happiness heard your name, it has been running through the streets trying to find you."       
                                 ~ Hafiz ~
Sharon Moore
Threshold Celebrant, Energy Practitioner, Medium
Ancestral Mediumship ~ Reiki ~ Distance Reiki ~ Reiki Lessons  ~ Shamanic Sessions ~ End-of-Life Planning and Support ~ Threshold Celebrant including Weddings and Funerals
2021: Distance Mediumship, Reiki, and Shamanic Sessions available via phone or Zoom
Often, we feel spread too thin and pulled in many directions. Endless mind-chatter rings in our heads all day and frequently into the night.  Energy bodywork can relax your body completely and quiet the mind. Stillness gives us the opportunity to be in the present moment.  Mindfulness allows us to gain greater perspective about what we need to feel whole and wholeness gives way to plenitude.
Recognizing that we already have all that we need to be happy opens a doorway to freedom.  When our energy is nourished and in harmony, we can explore the deeper parts of ourselves safely and with compassion for our wounded selves.  Love is the salve that heals all wounds.  Sharon offers a safe and loving space where clients can explore the messages their bodies are speaking, release thought patterns that no longer serve, and reclaim balance and well-being.
♥
To schedule your session or for more information:
Call:         443-851-3812
Sharon offers sessions and lessons at her treatment space in Baltimore, Maryland.
(2021: Sharon is currently offering distance sessions only via phone or Zoom. She will slowly begin in-person sessions in June)
Sharon Moore is an Energy Practitioner, Medium, End of Life Educator, Death Doula, and Threshold Celebrant. A certified Reiki Master in both Usui and Holy Fire Karuna Reiki, she provides in-person treatment in Baltimore, Maryland, and distance Reiki sessions for clients located all over the world. As an Usui Master/Teacher, Sharon enjoys teaching Reiki to students and has attuned over 100 people to Reiki. An energy practitioner for 14 years, she has also extensively studied Chakra Balancing and Shamanic Healing, providing these services, as well Pranic Healing, Zero Balancing, Energy Medicine, Aromatherapy, and Crystal Therapy.  Sharon approaches energy bodywork with a deep appreciation for the mind-body-soul connection.  She seeks to embody nurturing and compassion in the face of suffering. Her intention is to facilitate physical, emotional, and spiritual relief, balance, and wholeness for her clients. Along with balancing energy, Sharon's intuitive work opens a meaningful dialogue between body and soul that helps her clients more deeply access mindfulness and conscious awakening.
Sharon is an evidential medium. Her work as an Energy Practitioner has amplified her ability to access and relay messages from our ancestors, beloveds, and animals. Sharon has experienced Spirit since childhood and applies her abilities in both her Reiki practice and end of life work. She began professional development of her mediumship in January of 2019. Sharon works with clients to bring forward, and then step beyond the evidence of life's infinite nature and into meaningful communion with those who have crossed over.  She believes that by connecting with our ancestors through mediumship, we are reacquainted with a love that is always present.
Sharon is also an End of Life Educator and Death Doula. An Advisory Member of Threshold Support Circle (www.thresholdsupportcircle.org), she teaches about Conscious Dying and Family Directed Death Care at local community organizations and institutions. As a hospice volunteer, Sharon provided reiki for both patients and staff. Her work spans the thresholds of life and beyond. She believes that befriending our mortality creates greater space for our living.
As a Threshold Celebrant, Sharon has been creating and performing threshold rituals for over a decade. An ordained minister, Sharon develops purposeful and unique rituals for weddings, birth and end of life events, sacred life celebrations, holidays, special occasions, initiations, invocations, and space consecrations.  She often incorporates sacred works and poetry from many faiths, traditions, and philosophies. Sharon regularly teaches coursework on building ritual and ceremony into everyday life. She leads ritual events for conferences, workshops, group celebrations, individual clients, friends, and family. She has directed small and large weddings, showers, holiday, and family celebrations at many venues as an event coordinator and therefore understands the importance of timing, presentation, tone, context, and composition. She believes that conscious action aligns us with our divine path and that we must intentionally and boldly claim our purpose.  She utilizes sacred ritual and ceremony as a beautiful and expressive way to acknowledge our blessings and intentions. Sharon believes that by honoring life's divine moments, love can grow and flourish.
Contact Sharon for more information or to schedule at 443-851-3812 or myalchemicaltouch@gmail.com  @alchemicaltouch  
www.alchemicaltouch.com
Follow on Facebook for Event Information!
Testimonials:
"Sharon has been a blessing to my family!  She helped my infant with reflux pain, my husband with his MS and myself with my endometriosis pain!"          -Christina D., 2015
"I can't say enough about Sharon! I have been to many practitioners in my lifetime and there is no doubt that she is gifted."          -Susan W., 2015
"I left a Reiki session with Sharon feeling happy/tired and mentally 'lighter.' Slept better last night than I have in months. Sharon has the healing touch."          -Martha M., 2015
"Sharon is an amazing healer with a compassionate, open heart.  Each session has provided healing insights for moving into the fullness of life. Each session deeply touched my heart and soul."                          –John B., 2015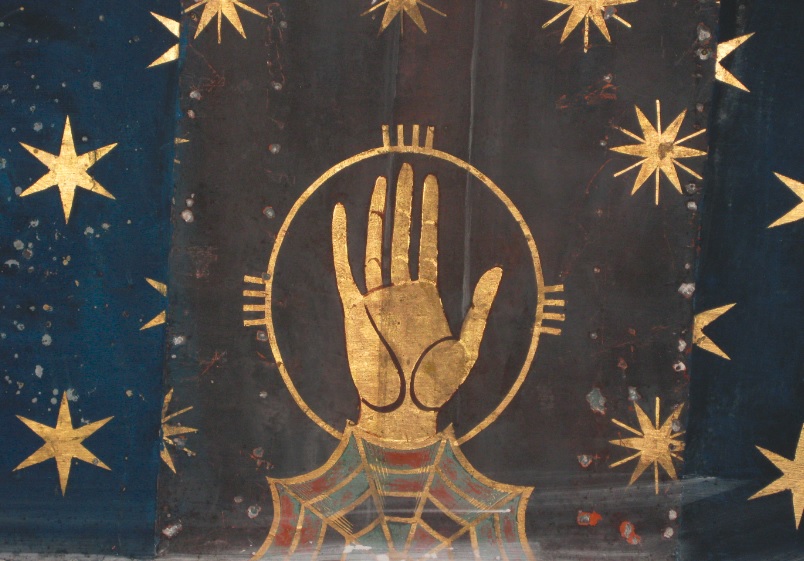 2 Comments